Whole House Water Filtration
HALO Water Systems
San Marcos, Escondido, Encinitas, Carlsbad, Oceanside and North San Diego County
HALO 5 Whole House Water Filtration System
Are you considering a whole-house water filtration system? Town and Country Plumbing Repair are Halo Certified Water Quality Experts serving North County San Diego!
Why do you need a HALO 5 Water Filtration System?
Did you know San Diego is in the Top 10 Cities in the US with the worst water quality?*
HALO 5 SOLVES HARD WATER & CHLORINE PROBLEMS
Dissolve Scale • Prevent Scale • Inhibit Corrosion • No more chlorine damage • No more bad taste or smell • No more bottled water
The proprietary HALO ION conditioner solves hard water problems by physically treating the water. No chemicals are added to the water.
The HALO 5 Media bed provides high filtration, removing all traces of chlorine and chloramines from the household water.

Request Your Free Water Testing!
"*" indicates required fields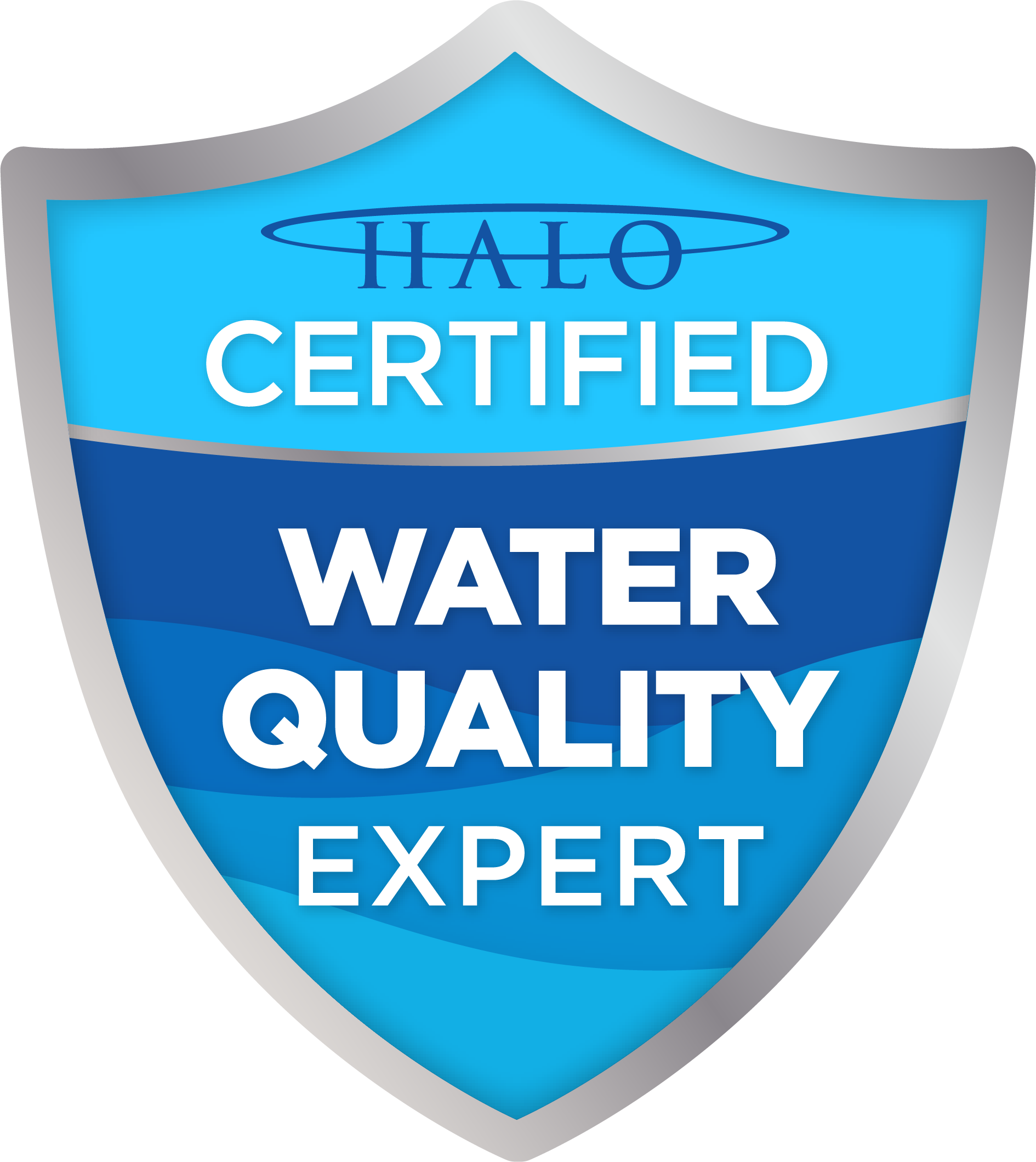 The many benefits of a HALO Whole House Water Filtration System include:
Unbeatable Taste
Enjoy the unbelievable sparkling clean taste of HALO filtered water.
Enjoy Better Health
HALO filters out harmful pollutants and chlorine found in tap water.
FEEL THE DIFFERENCE
HALO makes your showers and baths feel better, and helps make clothes cleaner and softer!
Protect Your Home
HALO helps preserve your fixtures and plumbing from hard water and harmful chemicals.

STEP 1. Granular Activated Carbon (GAC)
Premium grade acid-washed GAC for the general removal of chlorine, chloramines, gases, dyes, fuels, heavy metals, man-made pollutants, disinfectants, pesticides, TTHM, sodium hypochlorite, undesirable odors, undesirable taste and volatile organic contaminants.
STEP 2. High Activity Carbon (HAC)
HAC is an outstanding material for successfully reducing free chlorine from water supplies. The end product is clean, fresh water with no objectionable taste or odor characteristics. Additionally, HAC can be used for filtering waters having a wide range of pH levels and will impart a high "polish" to the filtered water.
STEP 3. Filter-AG Plus®
Filter-Ag Plus® is an all-natural, environmentally safe media with a large surface area and microporous structure. It is a highly efficient filter media for the reduction of suspended matter down to the 5 micron or less range and is thus, extremely effective at removing water turbidity.
STEP 4. High Density Garnet Filter Media
Garnet is a high hardness, high density granular filtration media that can effectively filter down to the 10-20 micron range. It also provides an excellent support bed for the other filtration media.
STEP 5. HALO ION Inline Water Conditioner
Our proprietary HALO ION 2.0 In-line Water Conditioner uses multi-reversing polarity permanent magnetic fields to alter the molecular structure of positively and negatively charged ions of dissolved calcium and magnesium. This causes the hard water minerals that would normally cause limescale to stay suspended in the water instead of attacking pipes and appliances. The conditioned water also helps prevent corrosion due to scale and will dissolve existing scale over time.
Your water should make you feel happy and healthy. However, you need to have your water tested to make sure that your water isn't having the exact opposite effect on you and your family. Countless microorganisms and toxins may exist in your tap water and can contribute to allergy symptoms and disease. Filtering these issue-causing agents from your drinking water with halo Home Water Treatment will significantly reduce your internal toxic load and may improve your body's natural ability to deal with allergy symptoms.
Tap water is safe in many places, but that doesn't mean you're not ingesting impurities. Depending on where you live, you might be drinking bacteria, chemicals, and debris floating around in your municipality's water system. A Halo Home Water Treatment System means that you never have to worry about the negative effects of poor water quality. Plus, drinking water is great for you, and you'll drink more water with a Halo system. That's because even though Halo water is phenomenal from every faucet when you keep Halo water in a glass container in your refrigerator and bring it out to pour into a glass to drink it is The Best Cold Glass of Water on The Planet©.
The wrong water in your shower can give impact the health of your hair and your skin. It can also limit the way that soaps lather and moisturize your skin leaving you with dry, dull hair or itchy skin. In addition, although you are not digesting this water, it still enters your pores and has the ability to affect your skin in a potentially negative manner. You'll notice a difference as your Halo Home Water Treatment System makes you feel fantastic as it hydrates and nourishes your body.
Scale in pipes, water heaters and other appliance reduces operational life. drastically shorten the lifespan on dishwashers, coffee makers, water heaters, faucets and showerheads due to clogging and constant corrosion by hard water mineral deposits. Having a Halo Home filtration system protects your home, and extends the life of your appliances so you can stop repairing and replacing, and start saving.
If you have any questions about whole house water filtration systems or you'd like to request a plumber, call Town & Country Plumbing Repair at (760) 744-8672. We offer free estimates and a quality guarantee with all our work.
Download More Whole House Filtration Information Here
Serving San Marcos, Escondido, Encinitas, Carlsbad, Oceanside and North San Diego County
Trusted Family Service Since 1970